Scientific meetings are occasions to share and to learn, but they are also moments to socialize. To remember friends and colleagues that we met before and to make new friends. To network.
Considering the COVID 19 pandemic, the XIII International Tourism Congress has been prepared to happen in an online mode. 
Nevertheless, it is our belief that an online meeting should not ignore the importance of the social activities and networking that the face-to-face meetings usually offer. We need to adapt, not to ignore.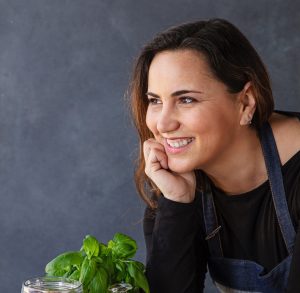 Mediterranean Cooking
CHEF ANNA LINS

Cooking has emerged as an obvious choice for Anna Lins, as it is her comfort zone. Chef Anna graduated in Cooking and Food Production (ESHTE), which complemented her previous working experience. Then she started in Japanese cuisine at Midori Restaurant (Cesar Park Penha Longa, Lisbon) and was the first Portuguese woman to venture along these paths. She spent some time in the Sushi Bar at Bica do Sapato, QB Essence, and immersed herself in an Asian cuisine project, Umai Asian twist and Izakaya at Umai.
In the meantime, she has written a Sushi book and keeps on participating in several gastronomic events and conferences about food. Since 2009, she has been teaching about World Cuisine and Dietetic Cuisine at ESHTE. In the panorama of healthy eating, in 2015 she became the Executive Chef of the healthy restaurant chain Go Natural, with convenience stores, sushi bars, air catering, B2B products and a project for school canteens, while being also the Head Chef of Miss Jappa restaurant. Apart from the Orient, Anna is passionate for Mediterranean food, and she's been involved in several projects aiming to keep what is good and healthy, but more attractive and adapted to today´s lifestyles.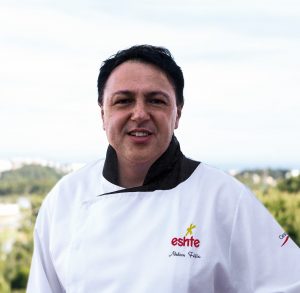 Mediterranean Pastries
CHEF NELSON FÉLIX

Chef Nelson Félix is a fulltime Professor at ESHTE. He coordinates the Master degrees in Innovation in Culinary Arts and Sciences, as well as in Food Design, and teaches different pastry and chocolate courses. He has also developed a strong activity as a food company and restaurant consultant and as a researcher in the arts of chocolate, ice cream and pastry making.
His path is marked by many national and international successes, in pastry competitions, as well as in the development of new products, many based on Mediterranean ingredients and in traditional iconic Portuguese products, such as the "Castelo Branco Velho PDO" Cheese bonbon or the ice creams made with traditional desserts such as "Ovos Moles de Aveiro" or "Abade de Priscos".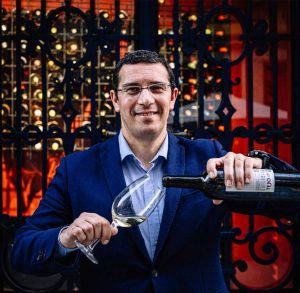 Wine Workshop
SOMMELIER RODOLFO TRISTÃO

Rodolfo Tristão is a professor at ESHTE. He´s responsible for the Enogastronomy area and as he says, his mission is to teach students to understand the Wine Culture. During his long career in the Portuguese and international wine industry, Rodolfo has created a strong relation with most of the wine distributors in Portugal. He has studied around 75% of the Portuguese producers and their portfolios, as well as many others around the world.
His "Wine Tongue sessions" allow the students to understand the language of wine and to develop their wine vocabularies so that they can navigate any hotel and restaurant's wine list. He accomplishes this through a great sensitivity to the essential, yet basic, understanding of the types of wine, regions, and specifications.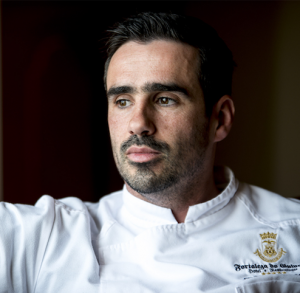 Pastry
CHEF FILIPE MANHITA

Chef Filipe Manhita graduated Cookery and Food Production Program at ESHTE in 2004. While attending his program, he participated in several internships and worked in restaurants such as 100maneiras (Cascais) and Bica do Sapato.
In 2007 he gained his position as Pastry Subchef at Grande Real Villa Itália & Spa and after two years he started working at ESHTE as a Culinary Arts teacher. In 2010 he became the pastry sub chef at The Oitavos Hotel. In 2012-13 he also started teaching Pastry at the Lisbon School of Tourism. Since 2016 he has the position of pastry Chef at Hotel Fortaleza do Guincho (Cascais).